July 2020
This month, I have the distinct pleasure of bringing you my exclusive interview with Mr. Rick Rule, president and CEO of Sprott US Holdings, Inc. Rick is widely regarded as the most successful broker of natural resource investments ever.
Click here to jump straight to the interview.
A staunch contrarian, Rick looks to buy natural resource stocks at bargain prices oftentimes after they've suffered large declines. Through the years, his disciplined investing style has made his clients millions of dollars in natural resource investments in the areas of gold, silver, copper, uranium and more.
Rick is particularly active in private placement markets, having originated and participated in hundreds of debt and equity transactions with private, pre-public, and public companies.
Rick believes that the US dollar's relative strength – particularly global faith in the ongoing purchasing power of the US dollar – is the most important determinant of precious metals pricing. You'll get a good sense of that as you read my exclusive interview.
Rick is a frequent speaker at industry conferences and is often interviewed for radio, television, print and online media outlets concerning natural resource investments and industry topics. He is frequently quoted by prominent natural resource oriented newsletters and advisories.
Rick has his Sprott Natural Resource Symposium – with distinguished speakers such as Nomi Prins, Jim Rickards, D. DiMartino Booth, Robert Friedland, Ross Beaty, Doug Casey, Brent Cook, Brien Lundin and more – coming up July 22nd through the 25th. This will be the first virtual format in the event's history, and you can learn more about it here and also in my discussion with Rick.
One of the more intriguing elements of investing with Sprott is the brain trust that comes along with it. Sprott has on its payroll a group of highly experienced geologists, mining and petroleum engineers, and specialists in the natural resource finance sector — all sharing the same goal of helping clients to make informed investment decisions.
Clients of Sprott can invest directly alongside Rick via the Rick Rule Managed Account. And for those who don't wish to expose themselves to the same level of risk that Rick takes on – which needless to say is high – Sprott offers a myriad of products, at varying risk levels, for natural resource-oriented investors to choose from.
I'll tell you one more thing I find incredible about Sprott. And mind you, this is a firm that manages or administers about $14 billion in natural resources and precious metals on behalf of 200,000-plus investors worldwide:
Rick is literally willing to offer you something of significant value at zero cost before even asking you for your business. It's something I have personally taken advantage of and I'm recommending you do as well. You'll see what I'm referring to in my talk with Rick.
It's vitally important to understand that Rick's contrarian investment strategies in the junior resource space have stood the test of time for a reason. It's because, year after year, Rick commits to putting in the requisite hard work and study to make informed decisions for himself and for his clients.
And he certainly will not hesitate to tell you the same thing: "If you're not willing to do the work, if you're not willing to buy information, read information, go to conferences, go to seminars, work and study… you need to be extremely careful in the junior market."
I think that's sound advice. After all, the number one rule of investing is: Don't Lose Your Trading Capital. Once your trading capital is gone — you're done!
There are no get-rich-quick schemes. If there were, nobody would work for a living! There's a big difference between investing and speculating; Rick makes abundantly clear that the pursuit of wealth-building in junior precious metals equities is indeed "speculating."
Be sure to take personal inventory of your own risk tolerance and then allocate your trading capital accordingly. If you're willing to put in the work, then you're already one step ahead of the herd.
Make sure you understand why you bought a particular stock and, more importantly, what you're expecting to get out of it.
Last but not least… never fall in love with your holdings!
It's easy to fall into that trap — especially with gold stocks. Gold has a certain allure that can be quite exhilarating when you hit it right. Just remember that stocks are simply vehicles with which to make money.
It's never a bad idea to take partial profits on the way up, and always have a set limit as to how far down you'll let a position drop before cutting your losses.
Remember, it's all about the preservation of capital. Taking a partial loss, learning from it, and then reinvesting in another issuer or commodity is a normal part of the natural resource learning curve.
What's NOT normal is riding a stock all the way to zero, which can happen quite easily in the junior resource space if you're not paying close attention.
I think Rick said it best from one of our earlier conversations, "So the upshot of all this is that while I made a bunch of money in the seventies, I lost it in the early-eighties. That actually turned out to be of benefit to me, ultimately, because what I learned first is that markets work. And second of all, that to be in natural resources, you must be a contrarian or you're going to be a victim."
I had a fascinating conversation with Rick… and I'm sure you're going to enjoy it as well. Yet, before we get to that, let's take a quick look at some of the opportunities that have been brewing within the pages of Hard Asset Digest.
Solid Moves!
Following a couple months of relative sideways trading for gold, the yellow metal appears fully recharged and primed to test all-time highs above $1,900 an ounce, perhaps as early as this year, as pandemic-uncertainty abounds both in the United States and globally.
We're presently seeing some very solid share-price performances from a number of resource companies discussed by our panel of experts in the pages of Hard Asset Digest — and I'll update just a few of those now.
In our May 2020 issue, Brien Lundin of Gold Newsletter said, "I think First Mining Gold (TSX: FF)(OTC: FFMGF) has a tremendous gold resource across a number of projects in the Canadian provinces of Ontario, Quebec, and Newfoundland. It's a company that I believe has excellent exposure to a rising gold price and is currently undervalued by the market."
At that time, First Mining Gold was trading around US$0.20 per share.
It's now up about 75% at US$0.35 per share.
The company's drills recently intersected 5.46 grams per tonne gold over 9.6 meters and 2.51 grams per tonne gold over 22.0 meters at the Goldlund Gold Project located in Ontario, Canada.
Dan Wilton, CEO of First Mining, states, "Drilling at Goldlund continues to return strong results, supporting the potential for resource growth at the Main Zone. We are excited to continue to showcase the asset's potential as it will soon become part of a district-scale opportunity within Treasury Metals. These results demonstrate the growth potential from the regional consolidation of this multi-million ounce gold district in Ontario."
In our April 2020 issue, Nick Hodge of Outsider Club mentioned Teranga Gold (TSX: TGZ)(OTC: TGCDF) just below US$7.50 per share.
It's now up nearly 40% in three months.
Teranga Gold, which is repositioning as a mid-tier gold producer, has produced about 2 million ounces of gold from its flagship Sabodala-Massawa complex — the largest commercial gold operation in Senegal.
Paul Chawrun, Teranga Gold COO, states, "The development of the Sabodala-Massawa complex is underway with integration activities proceeding as planned. We are on track to initiate mining at the Sofia deposit, complete the prefeasibility study, and issue the NI 43-101 Technical Report in the third quarter."
Copper has also been on the move of late… ratcheting upward from just above $2 per pound in mid-March to just below $3 per pound now.
In our March 2020 issue, Brent Cook of Exploration Insights had this to say about junior copper explorer Hannan Metals (TSX.V: HAN):
"... they've [Hannan] picked up a large tract of ground in Peru, along the backside of the Andes, the tropical side, with a new deposit model for copper … It's geologically similar to what Robert Friedland has going on over in the Congo with Ivanhoe Mines … Right now, it's very early-stage. They're basically just prospecting … But that's what we like. At a $13 million market-cap, if they're successful, this is a ten-bagger. If they're not, well… we lost it all!"
As you can see from the chart, Hannan Metals traded consistently around C$0.20 per share from March through to about mid-April.
It's now around 125% higher at approximately C$0.45 per share!
Michael Hudson, Hannan Metals CEO, states: "Our work in San Martin has demonstrated copper-silver mineralization at multiple stratigraphic positions over the scale of the 110-kilometre-long claim position. These new discoveries go to the next level of detail and are starting to define continuity at multiple points within a two-kilometre trend over potentially economic widths."
So those are just a few recent examples of the types of fast-developing resource stock situations we plan on continuing to bring you each and every month with Hard Asset Digest.
Hands down… we've got the top resource experts anywhere – and the timing could not be any better to be involved in this space.
Please enjoy my exclusive interview with Mr. Rick Rule.
Yours In Profits,
Mike Fagan, editor
Hard Asset Digest
Exclusive Interview with Rick Rule


President and CEO of Sprott US Holdings, Inc.
Mike Fagan: Rick, thank you for joining me today. You know, the last time I interviewed you was just this past November – and here we are not that many months later and the whole world has seemingly been turned upside down.
Looking at the trillions upon trillions of "covid-relief-dollars" the Fed has already printed up – could you ever have envisioned a fiscal response of this ferocity?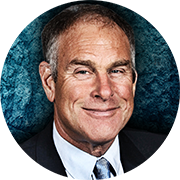 Rick Rule: Mike, in fact, I did… although I didn't foresee the pandemic itself.
What I thought we would see is – as a consequence of debt and deficit, but more particularly as a consequence of the unwinding of 10 years of economic recovery – that we might see a 2008-style liquidity squeeze unrelated to a pandemic.
I suspect that the pandemic was at once the catalyst but more importantly the excuse for the fiscal response that we've seen. I think for the government, it was a heaven sent chance to increase restrictions and controls and also justify $3 trillion in quantitative easing.
Remember, if you or I did "quantitative easing," it would be called counterfeiting.
So no, I didn't personally expect the circumstance of the COVID-19 virus and the economic shutdown that it entailed. The policy response doesn't surprise me at all – although I thought it would have a different genesis.
MF: Rick, I can't help but think that, with the insane damage toll that's been thrust upon the US economy – and globally for that matter – there exists this enormous disconnect between the broader market and the economy.
Do you agree with that premise, and is the writing on the wall for some sort of financial reckoning that's going to pull the brakes on this whole thing?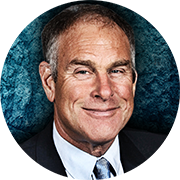 RR: I am not a market analyst, so I'm not going to make a prediction about the direction of general equities markets.
I certainly agree with your statement, Mike, that there is an amazing disconnect between the performance of Main Street – which is tepid and would be more tepid were it not for artificial liquidity and artificially low interest rates – and Wall Street.
And I think that the explanation for that is two-fold: The first is that the Fed has moved directly into the market, and, rather than merely providing counterfeit specie and artificially low interest rates, has actually been manipulating financial markets, debt markets, muni markets, junk markets, and equity markets — all higher.
There's an old adage on Wall Street which suggests that you don't fight the Fed. But the Fed never before, at least publicly, has been a direct buyer of asset classes.
So financial markets have been pushed higher by an unholy triumvirate of direct Fed purchases, quantitative easing – which is to say, unprecedented stimulus – and artificially low interest rates.
The difference between Wall Street and Main Street is explainable — but it is certainly broad. And while I won't speculate on the duration of the recovery on Wall Street, what I will say is that my suspicion is that recoveries that are based on fairly flimsy premises often end in tears.
It's my own belief that we experienced 10 years of economic recovery – both on Wall Street and Main Street – that were less oriented to increases in private wealth around the world and less a consequence of an increase in productivity and much more a consequence of artificial liquidity and the stimulus of artificially low interest rates.
And I believe that those excesses probably need to be unwound before the market is truly healthy as opposed to merely up.
MF: Turning to precious metals and the junior sector, what's your take on gold's performance of late and what has 2020 been like thus far for Sprott?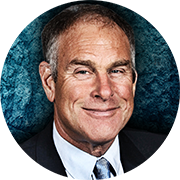 RR: 2020 has been a dreamworld for Sprott. I would describe most of the year as… not too hot, not too cold, just right — a Goldilocks year!
Our physical products have been enjoying an absolutely barnburner year with very large inflows of AUM (Assets Under Management) into the physical market.
The gold equity markets were restrained in the early part of the year. And mercifully – now being 67 years of age going through some 40-odd market years – I knew that the gold equities market always lags the gold market and that a stronger gold equities market would follow.
That realization is in Sprott's DNA – and we were able to buy gold stocks while they were lagging gold in the first half of the year, and the consequence is that the last two months have been spectacular.
What's different this time is that, normally, the gold stocks follow a fairly normal progression with the best-of-the-best moving first — which they did. And then going down the quality trail and the juniors lagging for a very long time.
The last two or three months in the juniors – at least in terms of the well-promoted ones, the high-profile ones – the performance has been absolutely scorching.
And I would say with regards to the real penny dreadfuls – the sub-$50, $60 million market-cap space – that that sector has gone from undervalued to overvalued in the last two or three months.
I think it's overheated personally.
MF: Rick, as with virtually all drivers of economic output worldwide, the global mining industry has had to adjust and adapt to the COVID-19 pandemic. We witnessed a bevy of mine closures across all mineral producing continents in the spring, and now things seem to be opening up quite well.
As a whole, how do you feel the mining sector has handled the pandemic – and, if you would, please describe the current financing landscape — particularly for the junior explorers.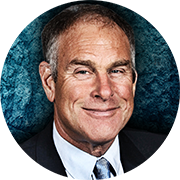 RR: Mike, in terms of the mining industry's response to the pandemic, I think, by and large, it's been excellent.
I point by way of example to Ivanhoe Mines with 4,000 workers on-site in close quarters working underground on the gigantic Kamoa-Kakula deposit (pictured below) — an area where infrastructure and healthcare is primitive at best. But implementing such extraordinary safety procedures that they've had zero cases; this is in a frontier market.
The response that the industry has had in terms of safety protocol in remote locations where people are forced to live together in close quarters, like the Canadian Arctic, has been wonderful.
I think what it shows is that there are technical solutions to the COVID-19 virus, probably not political solutions, but rather common sense technical solutions. And I think the industry has done a very good job on balance addressing those.
With regards to the financing market, I think we're coming into silly season! It's absolutely white hot! Companies go out to raise $7 million and come back with $11 million — coming back oversubscribed and actually turning down money.
We participated the other day in the Bellevue Gold financing. Bellevue is an Australian junior that's made an interesting discovery in Western Australia. If my understanding is correct, they went out to raise $100 million, came back with $120 million, and the demand was only 60% satisfied — which is to say they could easily have raised $200 million.
So for deserving projects – and frankly even some undeserving projects where the people are known and trusted or where the people have good promotional acumen, particularly retail promotional acumen on social media – the financing window is wide open.
MF: So is your focus primarily on the juniors right now, or are you also looking at the second-tier producers that may be positioned for eventual buyouts?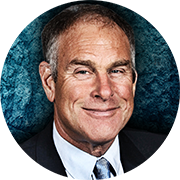 RR: I was focused on the juniors. In fact, I'm selling those juniors now that I regard as mistakes in my portfolio. I'm taking advantage of the liquidity and the buoyancy to sell some positions that I had high hopes for that didn't pan out.
I am definitely focusing on the second-tier producers with very high free cash flow… particularly ones that seem to me to be strategic fits for other mining companies.
The high end of the market pays a premium for multi-asset producers — that is to say, companies that enjoy cash flow from more than one mine. And a multi-asset producer can buy a single-asset producer that trades at a discount, pay a nice premium to the shareholders of the single-asset producer, but have the acquisition still be accretive on a per share basis for the shareholders of the multi-asset producer.
Circumstances like that are as good as it gets in M&A [Mergers & Acquisitions], and M&A will continue. So we're looking to take advantage of that in Sprott.
MF: Turning to base metals, I think last time we talked, we both held the mindset that any meaningful turnaround for that sector was at least a couple years off.
Yet, with the highly unpredictable nature of the coronavirus, are you envisioning an even longer time horizon for such demand to return, and any metals standing out as particular ones to keep an eye on?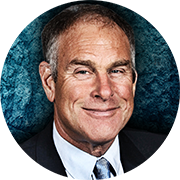 RR: No, I think that's probably still an accurate forecast, Mike. I will say that the strength in the copper prices and the iron prices have surprised me — I guess as a consequence of Chinese reflation.
And I'm of two minds: I've made a lot of money in the base metals business, particularly in the copper business. And so, despite the fact that I think it'll be two or three years before I get help from the copper price, there are some base metals companies, and even some base metals explorers, that are simply too cheap NOT to buy.
So while I'm suggesting to people that study the sector less closely than I that they perhaps exhibit caution around the base metals — I myself am being somewhat less cautious.
In terms of specific metals, I guess you could say I'm less metal-centric. I prefer ones that are priced in the market below the cost of production, which is to say, ones where the industry is really, really, really liquidating.
So I'm attracted to sulfide nickel deposits. I always love big copper deposits. The copper business makes lots and lots and lots of money. And I remain attracted in the longer-term to the uranium space.
MF: And certainly an oversized allotment of patience is the first requisite to uranium equities speculation…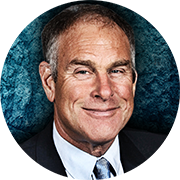 RR: Yeah and I probably beat the market to death in uranium except to say that, as a contrarian, I love the fact that everybody else hates it!
A contrarian does not like company, and I have no company in the uranium space.
I also like the fact that uranium, despite years of being out of favor, still provides 15% of the baseload demand for electricity in the United States. And I like the fact that at around $30 a pound, uranium is priced in the market below the cost of production.
If you look at the fact that 15% of US baseload electricity demand comes from uranium, and that uranium is priced substantially below the cost of production, the most logical conclusion is – unless we go into a depression and electricity demand goes away – that either the uranium price goes up or the lights go out.
And I believe that the lights will not go out… so I believe that the uranium price will go up.
It could easily take five years for this blessed event to occur. But the last uranium bull market that I enjoyed was one where the profits were so extraordinary that they overcame the rent associated with the wait.
MF: Staying on that same train of thought, are you envisioning uranium prices eventually reaching an inflection point where US production can resume?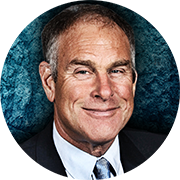 RR: I suspect so. Yet I don't think that the United States will ever be a player in global uranium markets. That is to say, I don't think we'll ever compete with the Canadians. I don't think we'll compete with the Australians. We certainly won't compete with the Kazakhs.
But I suspect that both Wyoming and Texas could be marginal suppliers if the uranium price returned to the worldwide fully-loaded average cost of production.
The last number I saw was that the United States consumes about 40 million pounds of uranium a year and produces well less than a million pounds a year.
So, could the United States become a 5 to 6 million pound a year producer and sustain a couple of juniors? Absolutely. Will we ever be a factor in the global uranium market except on the buy side? Absolutely not.
MF: And do you think it'll require some form of definitive action by the White House on Section 232 to get there in the United States?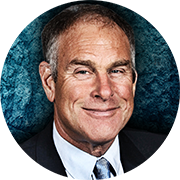 RR: Mike, my position on this is different than my friends in the US uranium business. I don't like welfare for anyone, including for me as a shareholder of a uranium company.
So to the extent that Mr. Trump decided to extend the political favors to yet another special interest group – which is to say, US uranium producers – I suspect their shares would react well, but I hope he doesn't do it.
MF: So independent market forces trumping government intervention, no pun intended, right?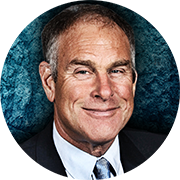 RR: Yes, I want the market to lead the way on all metals prices — not the government.
MF: I'm curious, Rick, are you seeing any signs of a new crop of younger, dare I say, "millennial investors" coming into the precious metals space? I often reflect on some of the brutal lessons I've learned personally – as well as a few stories you've shared with me over the years – that seem to go hand-in-hand with resource stock speculation.
Would you mind talking to that and also about the unique advantages Sprott provides to newcomers and experienced speculators alike?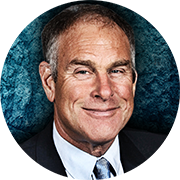 RR: Mike, there absolutely are several new classes of investors coming into the precious metals markets.
Ultra high net worth private families who have been absent in this space for 20-plus years are coming back. Sovereign wealth funds, university endowments, and pension plans are coming into the space. Non-caucasian non-US people – South Asian, Asian, African, Middle Eastern – are coming into the space.
And yes… millennials are absolutely coming into the space! Millennials have access to information that wasn't available to generations like mine — online services like your own Hard Asset Digest.
In addition to being the best educated generation in the history of mankind and having the best access to information of any generation in the history of mankind – I believe that millennials are the most narrative-obsessed generation in the history of mankind.
And when the price-moves in precious metals begin to justify the extraordinarily powerful narrative associated with precious metals, I suspect you'll see even the Robinhood generation [user's of the popular investing app] involved in precious metals markets because the narrative is extremely powerful.
And the narrative is germane to millennials in ways they're just beginning to discuss.
This increase of debt and deficits is really a benefit-shifting from young people to old people and a burden shifting from old people to young people.
If you are a US millennial, the idea that the bequest of my generation to yours is $120 trillion in debt which you will be left to service and where the probability is that part of the way that you will service it is to debase the currency, that is to say, debase the purchasing power of the obligation — I think millennials will come to understand that narrative, personally, in the context of their own self-defense and will probably be the best precious metals buyers since my generation made that same discovery in the 1970s.
To the second part of your question, at Sprott, we've attempted to be useful to investors in many different ways. Investors young and old, rich and poor, can open advised accounts with us. In other words, they can use us as stock and bond brokers.
We also have New York Stock Exchange traded products, trusts (in the case of physical precious metals like gold, silver, platinum, and palladium), and low-fee equity ETFs for people who don't want to buy individual stocks but rather want to buy the market as a whole and participate in the data.
Some investors believe, and I would leave this to your own readers to make up their own minds, that buying shares in Sprott Inc. (NYSE: SII) – that is to say, the manager of all these products – is a good investment. Rather than picking and choosing among the various products that Sprott offers, the idea that one would own them all – or at least own the management company, the derived fee income from all of them – is a good way to proceed.
But the truth is that we service well over 200,000 investors worldwide. We try to be big enough that we can offer a whole library of products to people… yet we try to be small enough that we can tailor our offering to each individual circumstance.
And, thus far at least — I think we've done a good job of that.
MF: Absolutely, and congratulations, by the way, on Sprott's new listing on the New York Stock Exchange!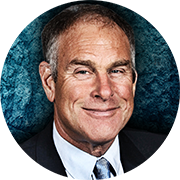 RR: Yes, thank you. As you know, Mike, we're Canadian domiciled. We were founded in Canada. But the vast majority of our business is in the United States, and the vast majority of our shareholders – both by numbers and by amount of shares – are in the United States.
So it made absolute sense to migrate our primary listing from Toronto to the New York Stock Exchange to facilitate transactions for American citizens who are far and away our largest class of investors.
MF: Rick, you also have your Sprott Natural Resource Symposium coming up July 22nd through the 25th, which is typically held in Vancouver, British Columbia. This year, you've made the decision to go 100% virtual, which I believe is a wise decision. As you know, I just interviewed Dr. Mark Skousen who was aiming for a live FreedomFest event in Las Vegas but was ultimately forced to cancel at the last hour due to a mandate from Nevada's governor.
So, in going virtual for your event, what are some of the challenges you've encountered thus far and are you perhaps seeing some distinct advantages? For me personally, I think the biggest thing that may be missing is that sort of "water-cooler" feel you get from being in a room with not only the company executives and industry experts but also many of the regular attendees who can be quite knowledgeable in their own right.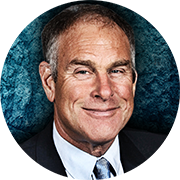 RR: Mike, you've hit the nail on the head.
There are three disadvantages I'd like to list first: I love Vancouver in the summertime! It makes me happy to be there! It's physically pretty!
Before and after the conference, I get to walk through the streets of Vancouver which is an absolute joy. And for several years, I've taken exhibitors and attendees out on a boat cruise of Vancouver Harbor where the view is on God and the wine and beer is on me… which people have enjoyed immensely.
But more importantly, as you suggest, the sort of organic part of the conference has been extremely important. I had a client email me last year saying, "Rick, the ability to follow Robert Friedland and Ross Beaty through the exhibit hall and see what exhibitors they were talking to and actually listen to what exhibitors they were asking questions to and what the answers were was worth more than the cost of admission."
Needless to say, it's quite difficult to have those types of discussions in a formatted online conference.
Yet, two things that doing the conference virtually has freed me to do is, first of all, it has reduced my travel, lodging, and hospitality expense by $400,000 which has granted me additional funds to spend on technology and on content.
Second, it has freed me from the tyranny of TIME in the sense that, often, we would have four to six workshops running simultaneously. Mike, I've had hundreds of attendees over the years complain about the fact that there were workshops running simultaneously but that they wanted to see all of them.
With technology, it's easy to watch those workshops sequentially or even toggle back and forth between workshops in real time. So the ability to schedule more content in the same period of time than we were able to do in a physical conference has made life much easier.
There are also content providers/speakers whom I've wanted to have but I couldn't convince to fly to Vancouver. And now, I have a bittersweet second best option, which is to say that they can appear virtually.
Which is not as good as in-person frankly — but it's better than not at all!
A final thing to say about the conference, which I think sums it up, is… I'm confident enough that your viewers and subscribers will feel like they got their money's worth, and more, from the conference – that anyone who signs up to the conference and attends and doesn't feel like they got their money's worth can get a full refund of the amount paid from me.
Now, I'm not saying to people, "Come to the conference, enjoy it, and then take advantage of us and ask for your money back." But if you feel that this virtual conference didn't compensate you for the time that you spent – particularly if you're willing to tell me politely by email why – I will certainly refund the cost that you paid to attend.
MF: Sounds more than fair to me, Rick!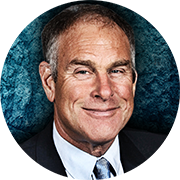 RR: Yes, the risk is mine!
MF: So what's the most direct and effective way for my readers to get involved with the many wonderful services Sprott has to offer?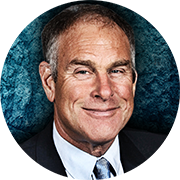 RR: You know, Mike, I've talked to scores of your listeners and subscribers in the last while. And I'd like to make a special offer to them to introduce them to Sprott.
If your listeners will go to the web link sprottusa.com/rankings and enter their resource stock portfolios on that web link, I will personally rank them 1 to 10 – one being best, 10 being worst – and comment on those companies where I think my comments have value.
In addition to that, I will by return-email, send them two charts: 1.) a 45-year Barron's gold mining index chart, which will show us in very dramatic fashion where we are in terms of this gold equities rebound, at least in a historical context, and 2.) a hundred year commodity chart, which will put the discussion that you and I just had about base metals and uranium in great context.
So once again, sprottusa.com/rankings for a ranking of your listeners' natural resource portfolios. Please, please don't include things like Walmart or IBM (laughs!) — things I don't know about! Just the resource stocks please!
I look forward to interacting with your listeners and subscribers on this. I think it's the fairest possible way and also the most effective possible way to introduce them to the intellectual capital in Sprott.
MF: That's a very generous offer, Rick, and I very much appreciate you doing that for my readers — and I'm certain they'll be equally thrilled!
Rick, thank you again for your time and, as always, for the wonderful conversation.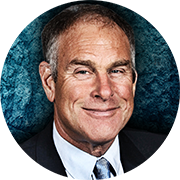 RR: My pleasure, Mike. You and your family stay well.
We have four reports now available highlighting several opportunities for investment in the resource space.
Opportunities discussed in those reports and past issues include:
May 2020 Issue: Opportunities Mentioned by Brien Lundin
Great Bear Resources (TSX.V: GBR)(OTC: GTBDF)
Energy Fuels Inc.(NYSE American: UUUU)
Bluestone Resources (TSX-V: BSR)(OTC: BBSRF)
First Mining Gold (TSX: FF)(OTC: FFMGF)
Libero Copper & Gold (TSX.V: LBC)(OTC: LBCMF)
GR Silver Mining (TSX.V: GRSL)(OTC: GRSLF)
April 2020 Issue: Opportunities Mentioned by Nick Hodge
Azarga Uranium (TSX: AZZ)(OTC: AZZUF)
Skyharbour Resources (TSX-V: SYH)(OTC: SYHBF)
Ivanhoe Mines (TSX: IVN)(OTC: IVPAF)
Midas Gold (TSX: MAX)(OTC: MDRPF)
Teranga Gold (TSX: TGZ)(OTC: TGCDF)
Sibanye-Stillwater (Nasdaq: SBSW)
Wheaton Precious Metals (TSX: WPM)(NYSE: WPM)
Franco-Nevada (TSX: FNV)(NYSE: FNV)
February 2020 Issue: Opportunities Mentioned by James Dines
Agnico Eagle Mines (TSX: AEM)(NYSE: AEM)
Kirkland Lake Gold (TSX: KL) (NYSE: KL)
Pan American Silver (TSX: PAAS) (NASDAQ: PAAS)
Lynas Corp. (OTC: LYSCF)
Canopy Growth (TSX: WEED) (NYSE: CGC)
OrganiGram Holdings (TSX: OGI) (NASDAQ: OGI)